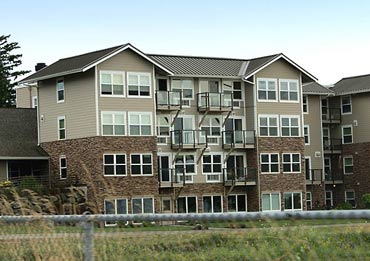 SITEOPS
MAP Ltd. uses the innovative program SITEOPS for real-time conceptual site design. This patented technology allows the engineers to look at a variety of scenarios to create the most cost-efficient designs. In minutes, the software can create millions of variations in layout, grading, stormwater drainage and other aspects, while calculating estimated costs of each scenario in real time.
The technology has proven to save as much as $15,000 per acre on average development costs. It can also significantly reduce project design time.
That's because SITEOPS eliminates the guesswork site designers sometimes have to use in order to minimize costs such as dirt "import," grading and road configurations. Instead, by utilizing complex computing algorithms, the software enables MAP, Ltd. to create the most efficient site design and to collect critical information early in the process — before any dirt is even moved.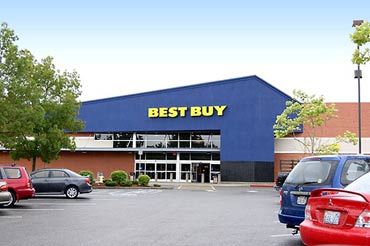 With SITEOPS, clients can sit side-by-side with our engineers to provide input and explore the scenarios. Major site revisions take only seconds to complete. Any uncertainty is eliminated as the property owner or representative gets important questions answered before committing to a design.
We can customize SITEOPS to each project, taking into considerations details such as jurisdiction-specific design requirements and topography. The conceptual designs are seamlessly integrated into our AutoCAD system for a complete analysis.
Our experts are among a handful of certified SITEOPS professionals in Washington state. MAP, Ltd. invested in this technology because it believes in providing its customers with the best cutting-edge tools available. There is no extra charge for using the program to design a project, and clients receive a complete report that includes 3D views and preliminary budgets.
For an example of MAP, Ltd's SITEOPS capabilities in action, read this case study about the Bremerton Motor Sports Park project:
Map Limited Utilizes Patented Technology
to Provide Options, Optimization to Clients
Big Plans for Economic Development
The Board of the Bremerton Motor Sports Park had big plans in mind when they approached Map Limited to become their civil engineering and surveying consultant for an upcoming project. In the works was a $16 million project in Bremerton, Washington that would eventually span 240 acres at completion and include a paved oval track with a Destruction Derby arena, paved space for large autocross events, a 2.5 mile road racing course, a motocross track, a Go Kart track, and a RV Park accommodating up to 500 guests, among other amenities.
To make way for a new road and industrial buildings being planned by The Port, Bremerton Motor Sports Park had recently lost their lease to a track that they had been operating for over 50 years in the South Kitsap Industrial Area. They now had their eye on a site that could provide a brilliant future for auto racing throughout the entire area, as the Port of Bremerton had agreed upon a lease for a new facility on 240 acres west of the Bremerton National Airport.
As reported in The Kitsap Sun, "For one, I am interested in this because it is truly economic development," said Bill Mahan, President of the Port of Bremerton. "It will bring a lot of people to Kitsap County. Hopefully The Port can use its influence and resources and, hopefully, some of its money," for the relocation and expansion of the future facility.
Overcoming Design Challenges with Technology
For as much opportunity as the project promised, however, there were numerous design challenges to be conquered. This was not some flat piece of land out in the middle of nowhere. This was 240 acres of very rough terrain, and challenges included 125 feet of vertical relief across the site, a variety of difficult topography, an abandoned landfill with very tight grading constraints, and the need to incorporate all of the different banking and grading requirements for each type of race track. Due to extensive expertise in land development for the area, Map Limited was given the opportunity to bid the project.
Map Limited was requested to look at four total sites and design different facilities on each alternative to determine the best option.
"In the past we had to rely on the engineer's best guess, but Map Limited uses technology that proves the design concept to us up front," said Mike Burdick, lead Project Manager for the Bremerton Motor Sports Park.
With SITEOPS, it took just under two days to input and analyze multiple options for each site, including all future phases of the project. Map Limited was able to respond that very week with several different layout options for each phase, including a multitude of different circulation and parking lot configurations. Their demonstration was presented to several members of the Bremerton Motor Sports Park Board and they were immediately told to get to work.
Cost Optimization Creates Confidence
Two of the biggest concerns for the Board were construction costs and the need for real-time running cost estimates for each phase of the project. Map Limited addressed this by utilizing full 3D modeling to demonstrate future elevations, and included optimized grading costs for each.
"The 3D designs that they showed us were incredible," said Burdick. "We could look at a race track from the side, in section cuts-whatever view we wanted they could show us. We were assessing a lot of different track types throughout this project. I would show them a race track in another state and within a day they would complete an aerial survey and provide us with an optimized site design of that same track on our land. It was impressive."
This was a huge benefit to the Board, enabling them to effectively budget and prepare for the permitting of the entire project.
"Map Limited was very easy to work with during the design phase of the project," explained Burdick. "Whenever a Board member had a change, they would quickly input the requested scenario and provide me with a cost estimate that I could bring back to show how that change would impact our bottom line."
The Board was now completely confident in not only the feasibility of the design, but also that the grading costs had been optimized for today, and for the entire build-out.
"At one point there was talk of bringing in a large firm from Seattle because the project was so extensive, but I knew we could rely on Map Limited 100 percent," said Burdick. "Once the Board saw their ability to manipulate site designs on the fly and provide us with real time cost estimates, no one ever mentioned Seattle again."
"The benefit to us in working with Map Limited has been huge," said Burdick. "Not only in the quality of the designs that they provided us, but also in the times savings that they helped us realize. We are more confident in moving along with our project, and I estimate that we were able to get our project up and going 50 percent faster than if we had been using a company that did not have their technical capabilities."
In fact, they are now far enough ahead of schedule that Map Limited has already begun providing designs for the most efficient and effective grading and low impact development storm water management plan possible.
The Best of Both Worlds
The fact that Map Limited, a small, local firm, was chosen for such an extensive project is testament to how combining the right technology with a high level of customer service results in a better end-product for the customer.
"Working with Map Limited has been the best of both worlds," said Burdick. "Not only do I have the convenience of working with a small firm I can trust, but they deliver the quality I would expect from a larger, top-notch firm. The technology they use blows everyone else out of the water. They have people I can trust and service I can rely on. That makes all the difference to me."
"Our ability to show the Bremerton Motor Sports Park Board so many alternatives within such a short time frame, and to make changes on the fly, definitely helped us become their civil/survey consultant of choice for this project," said Pat Fuhrer, P.E., and Principal of Map Limited. "They have come to rely on us for a quick answer and a solid cost estimate every time. With the technology we employ from SITEOPS, we have a value-add that our competition simply cannot offer. We can quickly show our clients exactly what they can do on their land and exactly how much it will cost. This is why we should be the first choice for any customer."