Projects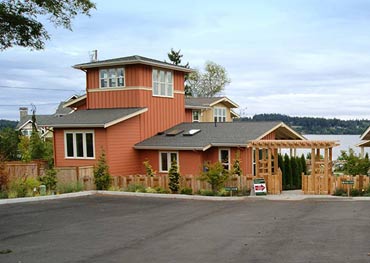 Chico Beach Cottages
Located off Chico Way on the saltwater shores of Dyes Inlet, this seven-unit cottage project is a unique style of smaller scale residential living. This infill residential development was completed in summer 2011. MAP, Ltd. was responsible for civil engineering design, which included a unique stormwater dispersion device at the shoreline that was reviewed and approved by the Washington State Department of Fish and Wildlife. A site development activity permit was approved by Kitsap County. MAP, Ltd. prepared a seven-lot short plat to create the fee-simple lots around each cottage.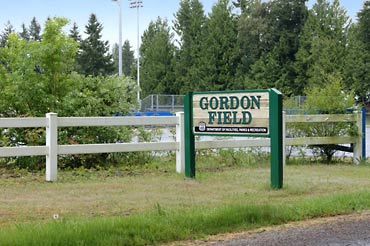 Gordon Field Parking Improvements & Artificial Turf Installation
A heavily used, graveled parking area adjacent to Gordon Field at the Kitsap County Fairgrounds had seen the wear and tear of soccer parents and fair rides for years when Kitsap County retained MAP, Ltd. to prepare plans and specifications for improving the facility. Listening to the needs of the various user groups, MAP developed expansion plans along with a stormwater management system that infiltrates the runoff, recharging the aquifer in the environmentally sensitive watershed of Pinsch Creek. MAP submitted the project for permitting and provided construction surveying services. The project was completed in May 2006.
Subsequently, Kitsap County Parks and MAP, Ltd. worked together with a landscape architect to prepare plans and specifications for the installation of an artificial turf field on the site and spearheaded obtaining required permits. This project was completed in August 2011.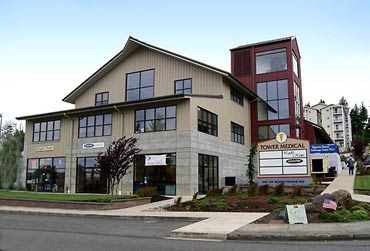 Amish Touch (now Town Medical)
MAP, Ltd. provided the land-use application, drainage, grading, sewer, water, short plat and construction staking. The project, located on 1.46 acres in Silverdale, consisted of 27,000 square feet of office and retail space on three stories.
Vintage at Silverdale
This five-story, 240-unit senior housing project is located on a topographically challenged site in Silverdale. MAP, Ltd. provided site grading, stormwater design, sewer and water design. Off-site water design was needed to meet fire flow requirements. An Alta As-Built Survey was provided at the completion of the project. Work was performed for Exxel Pacific.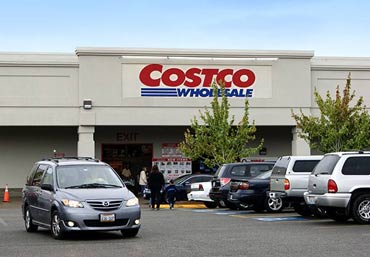 Peninsula Square Shopping Center Planned Unit Development — Best Buy/Costco
The Peninsula Square Shopping Center is a 40-acre commercial project located in the Silverdale area. The first phase of this Planned Unit Development was the construction of a Costco and Lumbermen's store on 12 acres and comprised a 131,000-square-feet building area. Subsequent project development included HomeBase, Stock Market Foods, PetsMart, 1st Interstate and Eddie Bauer. (Some of these stores have since changed to Wells Fargo, Best Buy, Old Navy, Doctors Clinic, Wholesale Sports and Ashley Furniture.) MAP, Ltd. provided construction staking and construction management, along with being responsible for utilities, which included a hydraulics permit from the Department of Fisheries and stormwater detention system.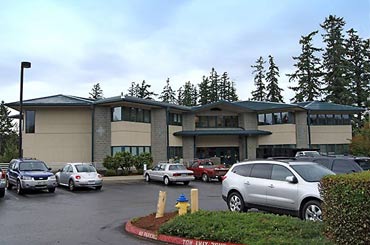 Land Title Building
This project off Levin Road in Silverdale is adjacent to Clear Creek and the Clear Creek Trail. It consists of 27,000 square feet of office on two stories and a parking garage. MAP, Ltd. provided the site planning, land use, grading, drainage, sewer, water and construction surveying as well as closeout documents.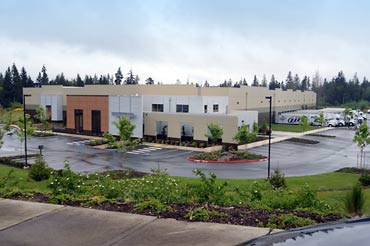 Marine View Beverage
This project, located on 6.66 acres in Poulsbo, included 83,000 square feet of office and warehouse space. Land-use planning began in 2009 and construction was completed in 2010. MAP, Ltd. assisted the architect in navigating the City of Poulsbo application process from start to finish, and stayed involved all the way through grand opening. The MAP work included grading, drainage, sewer, water, staking and property aggregation.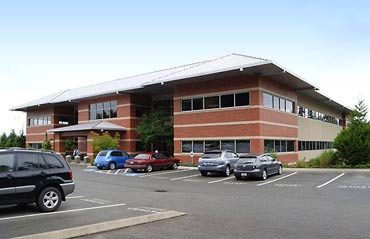 Salmon Building — The Doctors Clinic
This 60,000-square-foot, three-level medical building is located on a topographically challenging 6-acre site on Myhre Road in Silverdale. In addition to designing the grading plan to optimize the site and parking spaces, MAP, Ltd. prepared the site plan and designed the civil infrastructure to support the project. MAP, Ltd. also provided surveying services during construction, which was completed in 2004.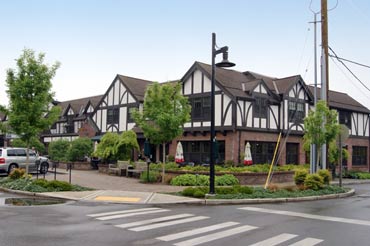 Lynwood Center
A charming Victorian commercial development located in the center of Bainbridge Island, this is a mixed-use renovation project undertaken by the site owners to modernize the parking and pedestrian-plaza feel. The owners retained MAP, Ltd. to design and prepare all the civil engineering construction plans and specifications, and to obtain permit approvals from the City of Bainbridge Island. MAP, Ltd. designed a pervious-paver parking area, which molded well into the Victorian style of the project and provided stormwater quality treatment prior to discharge into Puget Sound. MAP's surveying crews also provided staking of the project, which was important because it was a retrofit of modern features for a historical commercial development.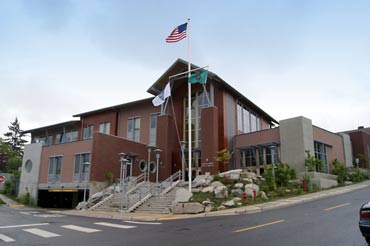 Poulsbo City Hall
This is a new 30,000-square-foot City Hall and court building located in downtown Poulsbo on a uniquely challenging topographic site. MAP, Ltd. was in charge of grading the site to ensure access to the two-level parking garages and pedestrian entrances from the surrounding streets. MAP, Ltd. prepared the civil plans and specifications for the project, which was finished in the summer 2010.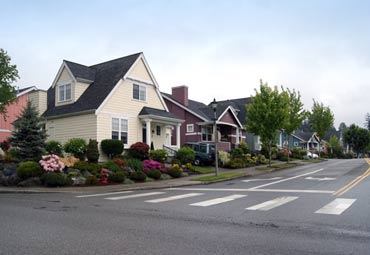 Poulsbo Place II
Poulsbo Place II is an award-winning, master planned community located in the famed waterfront village of downtown Poulsbo. The project consists of single-family homes, mixed-use business and pocket parks. MAP, Ltd. designed and prepared three phases of construction plans and specifications and obtained permit approvals for the 122 lots.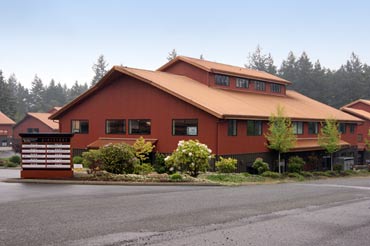 Sportsman Park
Nine buildings totaling more than 100,000 square feet surround a central common grass park and restaurant in this unique business park located just off SR-305 on Bainbridge Island. Working with the owner from the beginning, MAP, Ltd. prepared the topographic survey, coordinated with the owner and the architect to design preliminary grading and utility plans for land-use approval, designed permit plans and specifications, and provided construction surveying services.
Low-Impact Development
MAP, Ltd. has designed various projects that feature low-impact development (LID) techniques. Some examples include rain gardens (bio-retention cells) for Poplars senior housing project in Silverdale and Illahee State Park in Bremerton, as well as permeable asphalt and eco-stone driving surfaces for subdivisions and commercial projects on Bainbridge Island (including, pictured, at the Lynwood Center on the island). Co-principal Pat Fuhrer has specialized LID training and was also a member of the Home Builders Association of Kitsap County's LID leadership team, which developed an LID manual for the county.
MAP, Ltd. experience includes:
Hydrology and drainage design
Wetland and river estuary restoration
Challenging topography conditions
Waste-water engineering
Water-supply system design
Civil engineering for roads
Land-use planning
Fish Passage and Habitate Improvements
Residential Subdivisions and Multi-Family Apartments